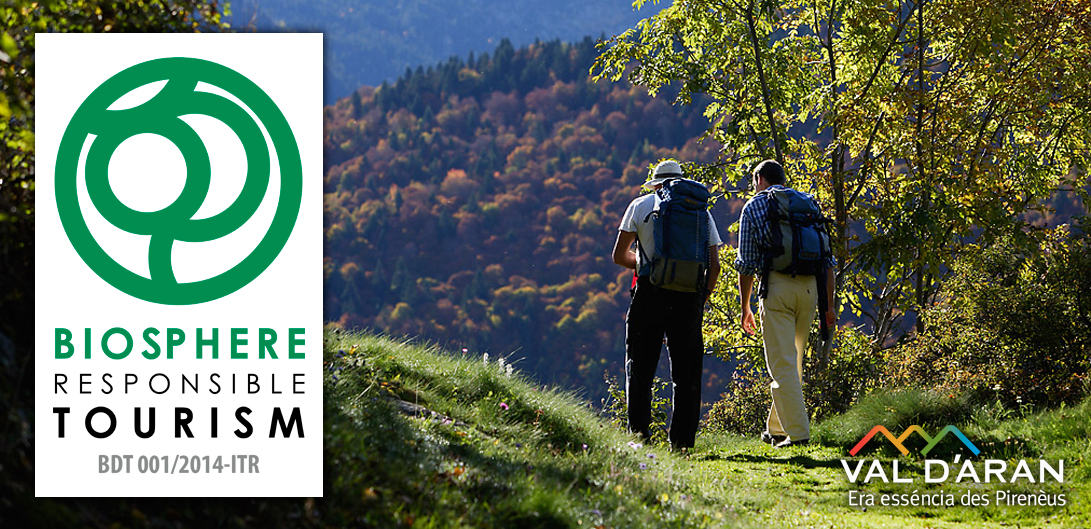 The Val d'Aran stands for responsible tourism. Will you help us?
Enjoy the surroundings to the max, but try to make sure that the only trace you leave be your footprints!
Use the resources such as water and energy with moderation. Remember these are scarce resources.
Do not discard waste in the environment. Keep them with you until you find a location prepared for recycling.
Help to preserve the biodiversity. Do not bother wildlife and respect the flora. Many species are protected.
Respect the silence. Nature has its own sounds.
Be careful with fire as it can provoke irreparable damage. Make fires only in areas prepared for grilling.
Learn while experiencing our culture, customs and local traditions. Enjoy our regional cuisine.
Choose routes for walking or cycling and plan to use our public transport.
Conservation and cleanliness throughout the Val d'Aran apply to everyone.
Help us to improve by evaluating and contributing to the development of sustainable tourism in this destination.
Thank you for being a responsible tourist!