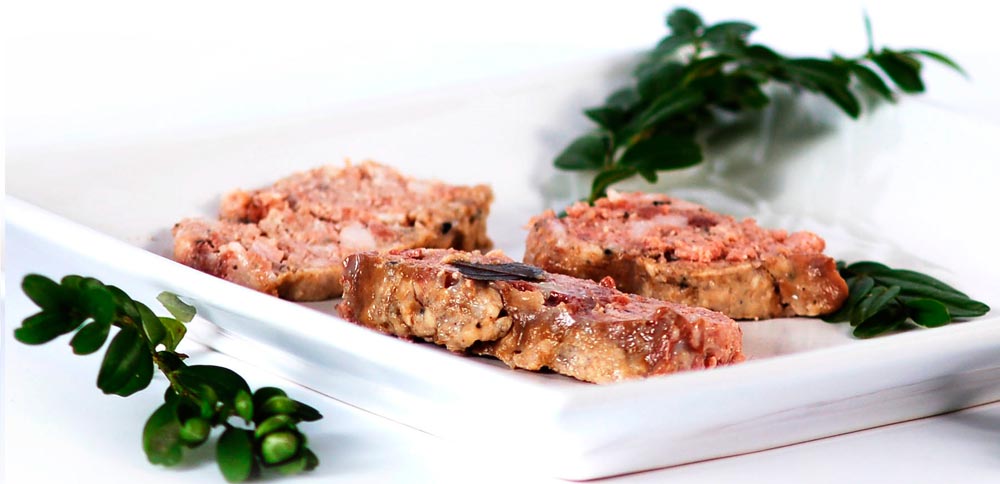 Aranés pâté infused with the artisanal traditions of generations of butchers, using top quality raw materials free from artificial colours and preservatives.
In the certification mark we create traditional pork liver creating varieties of this product by adding lean hunting cuts (boar or deer pâté) or other products that give a special flavour (boletus, plum, dried apricot, and truffled pâté).
Ingredients: jowl, lean meat and pork liver, salt and spices.