The exhibition ARAN ME FECIT, Of the master builders in search of sacred heritage, opens on 30 November in Sant Joan de Arties. This is the first major exhibition on Aranese sacred heritage in which, for the first time, the planimetry, photographs and documentation on 42 Aranese churches and chapels will be exhibited.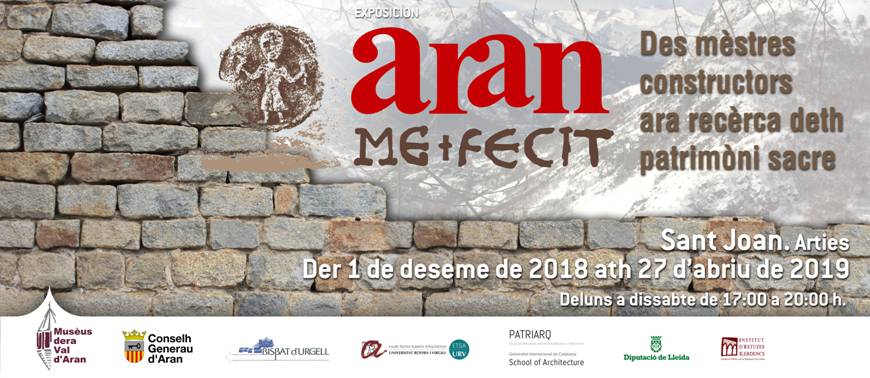 The exhibition is organised by the Conselh Generau d'Aran, together with the Bishopric of Urgell, the Val d'Aran Museum, the Rovira i Virgili University School of Architecture and the International University of Catalonia School of Architecture. It can be visited from 1 December to 27 April, Monday to Saturday from 5 pm to 8 pm.
A book on sacred art from Aran
This work on the sacred art of the Val d'Aran will be completed later with the publication of a book that will show the current state of this heritage and will include reference articles on each of the aspects of it. The book will be published in Aranese with translations into Catalan, Spanish, French and English.
Translated with www.DeepL.com/Translator