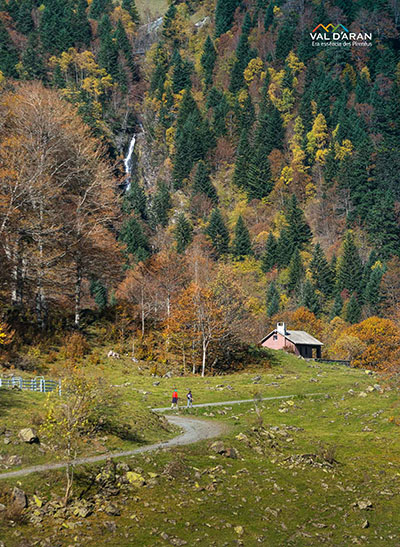 Taking advantage of the favourable weather conditions so that visitors to the Val d'Aran can get to know one of the most emblematic places in the valley, the Artiga de Lin Interpretation Centre opens during the Purísima holiday. The opening hours are: from Thursday 6 to Sunday 9, from 10 a.m. to 2 p.m.
Offering visitors a deeper understanding of the natural value of this unique area of Valle de Aran is the aim of the recently inaugurated Artiga de Lin Interpretation Centre. Through an interactive tour, the visitor passes through different spaces that describe, from the glaciations that shaped the Ribera de la Artiga 50,000 years ago, to the native fauna and flora.
The birth and the Uelhs deth Joeu, the history of the Ermita de la Artiga de Lin and the old Hospital, the Es Bordes route, stories of shepherds, traffickers, hikers and refugees, are some of the main attractions of this magical place, one of the routes used by those who managed to escape from the Nazis during the Second World War. It also describes the curiosities of the native insects and the various family hiking routes that can be done in the surrounding area.
Downland here the Artiga de Lin brochure.