Beef bone
Spine of pork
1/4 Kg of hen
1/4 Kg of chicken
100 gr. of pork
100 g. of beef
Ham bone
Ox tail or duck (optional)
Carrots
Cabbage
Chickpeas
White beans
A small cup of rice
Noodles, not too thick
Blood sausage
1 egg
Salt and pepper, parsley, garlic and breadcrumbs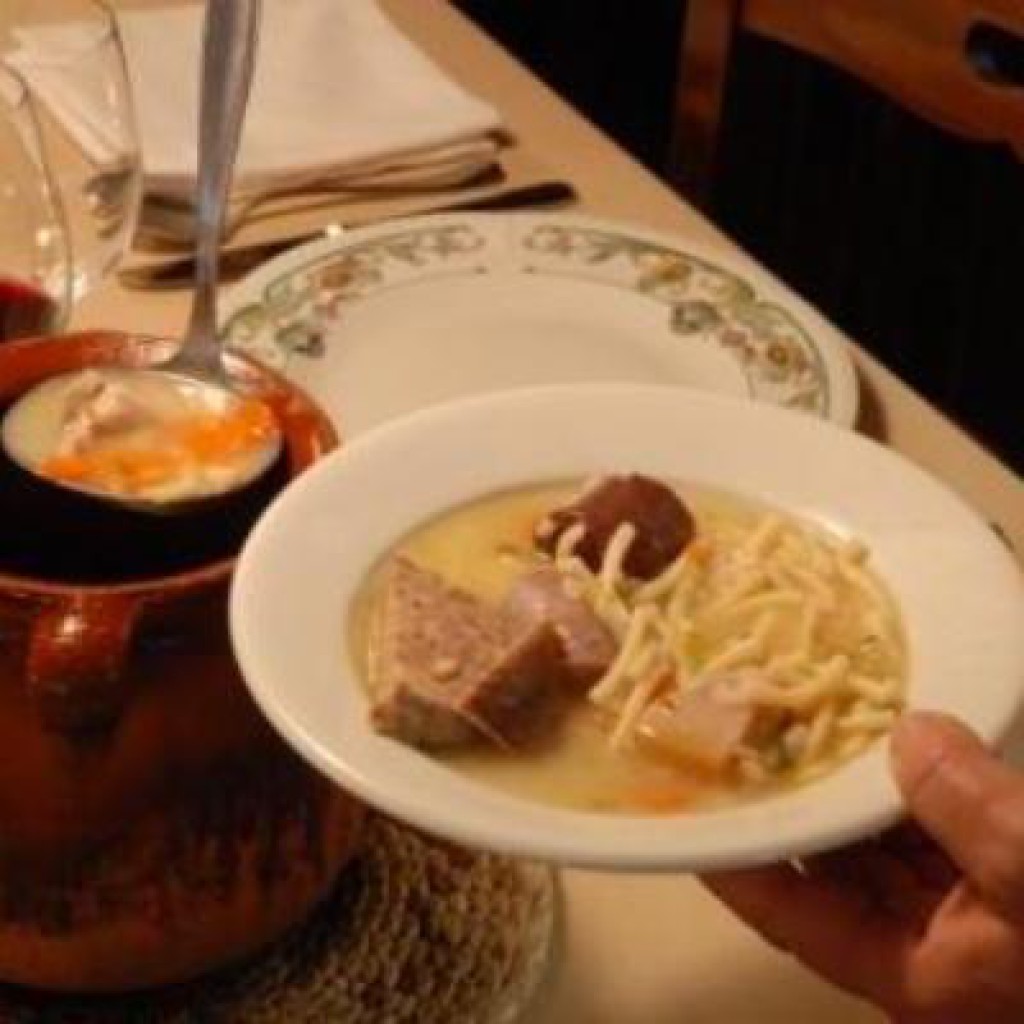 Chop up the beef and the pork and mix in a bowl. Add the egg, salt, pepper, garlic and parsley, and finally the breadcrumbs. Blend the ingredients into a ball with a fork. It must be quite thick. Sprinkle the ball with flour until it is totally covered.
Heat some oil in a frying pan, brown the ball and set it aside. Make a broth with the rest of the meat. When the broth starts to boil, add the ball. Let it cook for about two hours then cook the beans, chickpeas and beans and add them to the broth. One hour later add the noodles, the rice and the blood sausage, adding salt if necessary. Twenty minutes later the 'Òlha Aranesa' will be ready to serve.
Serve all the meat in a large dish with the soup. It will taste better if you let it stand for a while.